Drainage Pads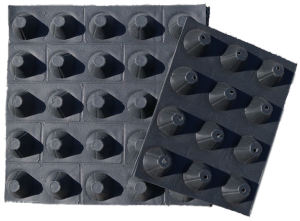 Galuku drainage pads are designed to work with Galuku Easyfils and other plastic pots to allow the runoff water to drain freely. This not only improves the drainage but also brings more air to the growing media.
Because Galuku drainage pads also create a barrier to contact with the soil, they thwart the proliferation of weeds and pathogens. Each pad is made from heavy duty plastic material which is durable enough to last through more than 10 years of hydroponic setups.
Plantlogic Pots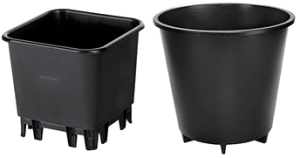 Galuku is the national distributor of PlantLogic pots in Australia. These innovative pots have been designed with the collaboration of horticultural experts, experienced growers and industrial designers.
PlantLogic pots have a smart drainage system and high-standing legs. In large commercial farms, these pots have proven to work exceedingly well for raspberry, blueberry and blackberry production.
Products
Drainage Pad Small – 24cm x 18cm For Easyfil Bags.
Drainage Pad Large – 30cm x 30cm for Blueberry Easyfil Bags and Pots.
Blueberry Pots – 25 to 30 Liters Round or Square.
Drainage Pad Medium – 24cm x 24cm For Easyfil Bags and Pots.
Raspberry Pots – 8 to 9 liters Round or Square.
Universal Pots – 8 to 30 Liters Round or Square.