Coir Substrates for Hydroponic Growing Systems
Crop-specific coir substrates formulated to yield the highest quality strawberries, blueberries, raspberries, blackberries, tomatoes, peppers, cucumbers, eggplants, herbs, micro greens and flowers.
Galuku provides consistent quality coir substrates with OMRI certification for use in organic cultivation.


The Galuku Group has 20 years of experience and 10 coconut coir manufacturing facilities throughout Sri Lanka, India and Malaysia.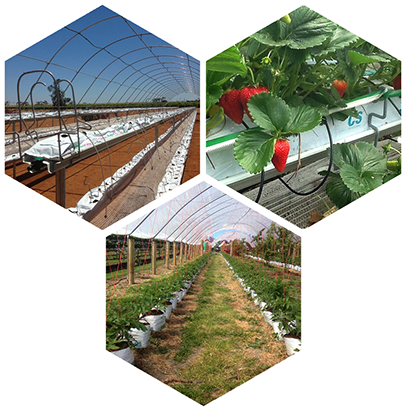 Galuku is the proven partner for formulating the growing substrates for your success.
Your environmental impact is minimized with this renewable resource, and substrate waste disposal problems are eliminated.
Galuku's coir substrates for hydroponic growing systems are available in polythene GrowBags or our patented Easyfil PlanterBags. GrowBags are customized with drainage, planting and dripper holes as per your requirements.
Galuku coir substrate is also available in many compressed forms for various container-growing methods.
With 20 years of experience in research, product development and supplying substrate to the world's largest growers, Galuku has the expertise and support services to transition your crops from outdated growing methods to the most advanced cultivation techniques.