Advanced Strawberry Cultivation
In recent years, ground-soil conditions have become less predictable. In-ground planting harbors the threat of soil-borne diseases and insects, and let's face it – in comparison with above-ground planting, it is less controllable, less space efficient, and produces lower quality fruit.
We offer an extensive range of high quality coir substrates, engineered to provide the optimum root zone for strawberry cultivation.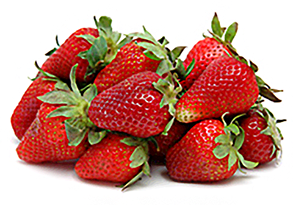 Our research and development is here to benefit you. Let us help you expertly transition your berry farms to the latest growing methods.
We can help you reduce cost and picking time with easy, waist-high planting and picking, and in most cases help double your yields. With a wide variety of substrates and first-hand farm experience, we can serve you better.
Galuku's Strawberry Growbags:
(Available with straight or offset planter holes)